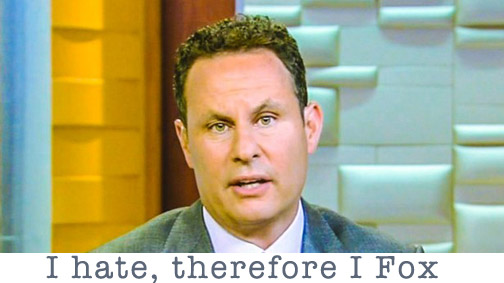 The return of Bowe Bergdahl is not a story about an American soldier. It's a story about the rest of us.
No one – no matter what a soldier did in Afghanistan, hero or deserter – no one deserves to be treated as Republicanland is Bowe Bergdahl and his family. It's media lynching before trial. That's not how we're supposed to behave in America… that's not how "Real Americans" behave.
The prisoner exchange of Bergdahl for 5 Taliban "leaders" is an event in history – one about which we can have justified opinions on all sides. But the details of this event: the full arc of Bowe Bergdahl's story, the soldiers who searched for him, the winding down state of the war in Afghanistan, the prisoner exchange, the olive branch – all the facts – the facts are being wiped from the history of this moment by the pitchfork mob that is attacking the red meat of the day. The only aspect that matters to American cultural history is how the righteously extreme within the Republican Party decided to eat the Bergdahl family and President Obama alive – simply because Bowe, finally, got his homecoming.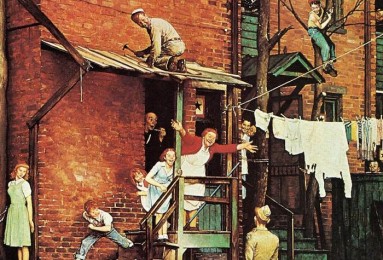 Lord let us hope that the deep, dark hatred these visceral, anger-driven people within the Republican Party hold in their hearts eats them alive – so that one day, hopefully soon, the rest of us won't have to be affronted by the marketing and fundraising effluvia spewed by the modern American Republican Party and its fundraising machines.
If what Republicanland has done to condemn Bowe Bergdahl and his family doesn't make you feel the slightest bit sick or uncomfortable, then you have lost some of your humanity as well. That's not a statement of fault, it's a statement of what is. By measures the same de-empathization has happened to all of us. The story of the Bergdahls is not one of military service and bravery, heroic parents who never give up, staying at one's post, or realizing what you were sold is a lemon – it's a story of how we as a country ate the political red meat like starving, desperate, back alley dogs. How proud He must be of us this day by our mass demonstration of kindness, humility, and forgiveness. How proud.
2014: When the desire for re-tweets overpowered our humanity
We now live in a sad, scared and angry, fast-food media country of 140 characters or less. We don't care about the story anymore. We don't care about the Truth. We care about re-tweet trends. Understanding and compassion have taken a back seat to smart phones and 15 second celebrity. Even left-wing media was condemning Bowe Bergdahl before he made it into Germany. The country has forgotten that it's a really good idea to stop and take a breath every now and again – especially before passing judgement.
Sadly, however, it's too late. The "traitor and deserter Bowe Bergdahl" has already been judged (without trial) by "The American People" and the Twitter-crazed media that drives them. Anyone with a brain and a sense of empathy should feel ashamed by how our country has reacted.
The Bergdahl Beard: "Get a razor" says it all
The way the United States has reacted to the entire story of President Obama swapping GITMO prisoners for Bowe Bergdahl is quite sad, honestly. On the far right, the reaction is down right inhumane. Talk radio water boarding, and media lynching inside the Republicanland media bubble – you can actually see the fire in their eyes. We expect to see that level of hate and bile from Fox News and the Alex Jone's of this world; ranting away about Bow Bergdahl and his father's "Taliban beard". The manner in which the entire country is hyper-focussing on this poor kid, however, is notably disturbing; as if we're looking for a new enemy. There is no "normal life" for the Bergdahl family anymore. It's over. Their fellow citizens have destroyed any hope of normalcy for the sole reason that it made a good news story with re-tweeting legs.
We are a patriotic, but pathetic people. It no longer matters that this kid walked away from his post – all that matters is how the masses are treating him and his family, which in the opinion of this author is terrifying, vulgar, and lacking any resemblance of humanity.
Disagree? Prove me wrong, then. Demonstrate how the instant rush to condemn was the righteous path. Detail how all those who are snarling and pointing fingers are worthy of passing judgement.
The media splatter coming out of Republicanland has been particularly disgusting since the Bergdahl prisoner swap. We expected Fox News to pounce on Bowe Bergdahl's father's facial hair and learning "to speak Taliban" so that he in some way could understand what was happening to his captured son. The Republican Party is basically crucifying Bowe as well as his father.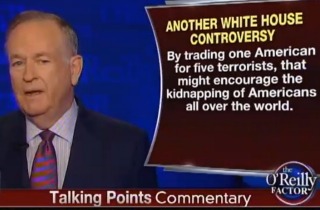 Most of the time the behavior of the extreme right-wing makes me sad, frustrated, or disheartened… but the way Republicanland has reacted to this prisoner exchange has me sick to my stomach. It is the most un-American behavior I have ever seen, and yet right wing media and republicans in office continue to judge, throw stones – and of course, raise money – by condemning Bergdahl. The Republican base is rabid in this media lynching of Bowe Bergdahl – it's somehow beyond red meat for the base. It's fire for their souls.
The media mob often brings shame on this country. This time it's a bit more than usual. More, even, than shame from any one person walking away from his post. That's the part Fox News will never understand. Particularly because the GOParanoid snake oil salesmen like Fox News are the very entities that probably sold Bowe Bergdahl on the glories American War and convinced him to sign up in the first place. Clearly, Bowe discovered otherwise.
I've written before about how hate has overtaken the republican brain, and the republican reaction to hate Bowe Bergdahl's after his release solidifies that theory. Without a moment's thought, they pounced, blamed, and condemned not only this soldier, but his family as well. His mother, father, and entire town who has done nothing more than hope and pray for his return. Without a thought. Pounced. As if it's now GOP instinct.
What does the reaction to Bowe Bergdahl say about American culture?
Honestly? The last few days have been some of the most depressing in 21st-Century American Culture. You need to look at it on a larger scale and wider lens. When you package together all the republican strategist arranged interviews, the ravenous attacking by all sides of media, even the most calm among us who raised an eyebrow as a knee jerk reaction to Bowe's father mentioning "helping the Afghan people" (admit it: you did, too) … 20 years from now our kids will shake their heads, look to the ground, and wonder how on Earth Americans en-masse could have been so attacking and cruel to another human being – when all we needed to do was to exercise calm judgement and justice. Let's hope they are better people than we have been.
Advertisement