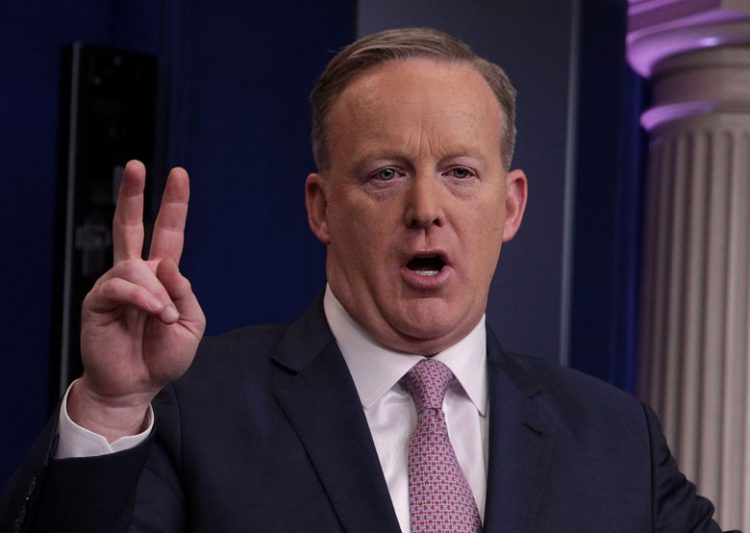 POLITUSIC offers a quick bit of advice for the White House Press Secretary:
When your boss and his administration are known around the world for lying, it's not a good idea to use the word "unbelievable" two dozen times during a press briefing.
Spitting Spicer is obviously influenced by the source of his paycheck, and therefore employs ironic hyperbole to add a few zeros. It reflects Puppet Trump's speaking style and Sean wants to impress the president.
In the 02/01/17 press briefing Spicer told us of,
"Unbelievably qualified" cabinet picks.
An "unbelievable amount of intel" collected from a raid in Yemen, which was "unbelievably successful" earlier in the week, but when we learned of soldier and civilian deaths, Spicer now also labels it, "unbelievably sad".
The Press Secretary continues to speak of their transition team doing, "unbelievably good work".
And countless times Sean Spicer said that various issues Puppet Trump is working on are, "unbelievably important".
We are forced to take you at your word, Sean. So yes… the glorious, big league, super-massive success claims coming from the mouth of the Trump White House are, in fact, unbelievable.
Advertisement
Category:
Politics
Published: by | Updated:
02-01-2017 12:06:10