Paranoid Progressive Post For The Week: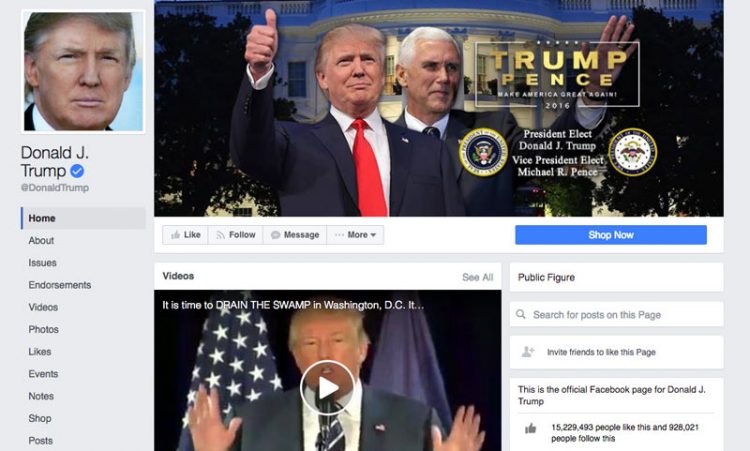 I spent some time on Donald Trump's facebook page this morning, paying particularly close attention to the comments. Ignoring the Obama bashing, it helps clarify the deep political divide in America, as well as the distinct Truth divide. These divides are only possible because of the Internet and Social Media.
We've witnessed the forking of information and news sources for years. The 2010 Tea Party wave was the first real impact. Most people blamed it on cable news and right-wing radio, "the only media the extreme right listens to". The 2016 Presidential election pushed the information isolation over the top by pulling social media and what we'll call "alt-news" into the mix. Fake news influenced opinions of millions of people as well as built steel walls separating fundamental facts in, and about, America.
Now that The Donald will be sitting in the Oval Office "Trump TV" won't launch, and technically, Steve Bannon is no longer running Breitbart. As such, there won't be official "state run media" coming out of the White House.
But whose to say it still won't exist? Isn't Trump's Twitter account nothing more than his own propaganda machine?
The Trump team has already demonstrated a complete disregard for the press pool. Other than a Home Shopping Network style 60 Minutes interview, the only communication from our next president has been from Twitter. If this style of one-way communication continues – can we not label whatever comes from the Trump administration as propaganda? One-way, one-sided, and unavailable for questions.
Granted, the same is true for any president. When President Obama releases a video online, it is also a one-sided argument sent into the world by "the state". But what makes Trump different is social media is his only mode of communication.
No serious person thinks Donald Trump will turn off the lights in the White House press room, but there are tens of millions of people whose sole presidential "news" source is direct from Donald Trump himself. (Yet another great irony of the Donald Trump electorate: those are the same people who believe network news is biased, "controlled" by the government, and not to be trusted… they've tripped backwards into their own accusation hole.)
If one-way communication without questions is the only source America has – or will ever get – from our next president… how is that not "state controlled media"?
Advertisement