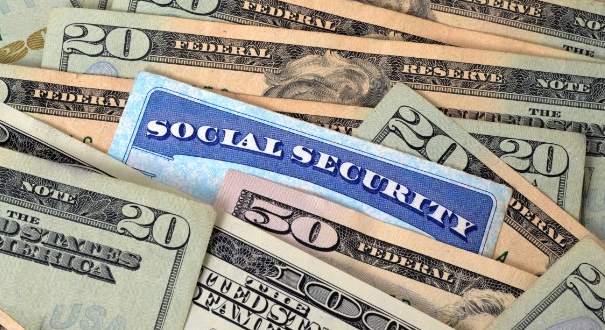 There's a mountain of political spin surrounding what will happen if Donald Trump and Paul Ryan privatize Social Security. What's important for "normal people" like you and me, however, is not to get lost in their chaos.
What it means to privatize Social Security is a question that not only impacts your life, but every single American citizen – all of us. It's a decision to be guided by Morality, not Greed. In this article we'll cut through the noise and get to the fundamental issues that guide the decision to privatize Social Security. You only need to answer two questions to know if Social Security should be privatized.
These are questions for you to answer; not politicians, or lobbyists, or stock brokers.
No system is perfect, but privatization of Social Security – which dismantles America's social safety net – is a fundamental change to the American Social Contact. It's a big deal. It's bigger than how much money we get each month – it defines what kind of country we want to be.
Privatizing Social Security involves trillions of dollars. Trillions. That's why it's such an intense debate, and Wall Street has been lobbying to privatize it for decades. For those of us who don't already have millions of dollars to spare – and therefore cannot afford to take big risks in retirement – the debate around privatizing Social Security really boils down to two issues:
Guaranteed retirement income vs. risk-based income.
The impact on transition generations.
You can assess those two issues and make your own decision. Forget the promises of wealth from the stock market, and forget the Washington sales pitch. You can make the choice about what type of retirement income you think is better for the United States as a county, not just for wealthy individuals.
Do You Want Social Security as Guaranteed Income, or Risk-Based Income?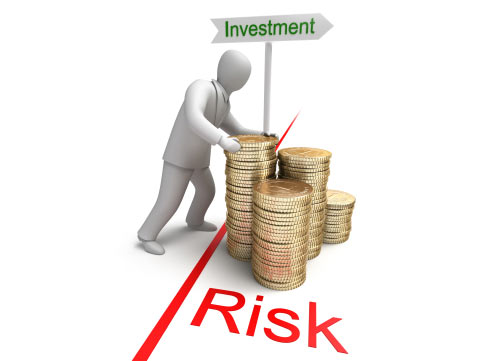 First, a brief reminder: What does it mean to privatize Social Security? It means dismantling Social Security as we know it and replacing the entire system with your own Individual Retirement Account. It's an IRA. You can ignore all the various ways politicians and Wall Street try to sell it. It's an IRA with your retirement in the stock market instead of the Social Security pool. That's it.
Social Security, on the other hand, is a pay it forward, social model, in which the working generation supports the retired. What republicans mean by "privatized Social Security" is that the money we pay into Social Security goes instead into your own market-based account. Well… that sounds pretty good at first, but that is not Social Security. It's an individual retirement account that has no guarantee. It's the end of Social Security. Social Security no longer exists under Paul Ryan's plan: you, as an individual, invest in the stock market instead. Good luck.
People like Paul Ryan, Donald Trump and Mike Pence who advocate privatizing Social Security only mention the best possible outcomes: huge stock market returns. They fail to utter the other possibilities: a stagnant market, an individual making bad investments, a falling market, or a stock market crash.
Many people like the sound of the GOP sales pitch: "You get your own money! You get to invest it yourself! You might get huge returns in the stock market!" Yes, all true. But you might also lose your shorts.
Does anyone else remember the market crash of 2008? If we had a generation of retirees with individual retirement accounts instead of Social Security at that time – which is exactly what republicans want to do – many of them would have gone broke. I'd like to ask Paul Ryan: what would he have done with the 56 million people on Social Security who would have lost nearly everything in 2008 if Social Security were privatized like his master plan? Would we put soup kitchens in every Post Office? Maybe tent cities in our national parks? What's Paul's plan for dealing with that, exactly? Americans want to know.
Without Social Security there is no safety net. Period. The stock market is not a safety net. Anyone who argues otherwise is trying to sell you a bad investment to shave his fees off your hard-earned money.
One cannot deny that the possibility of large stock market returns is very tempting, but let's be honest: very few people get large returns. So when answering the first question, forget about "what might be" and focus on what is: guaranteed income or risk-based. Plain and simple. Which option is inherently – and morally – better for a wealthy nation?
The first question about "privatizing" Social Security: in your retirement – and your children's retirement – do you want guaranteed income, or risk-based income? 
If you want guaranteed income, then you do not want republicans to privatize Social Security. Call your congressperson.
Privatizing Social Security Impact on Transition Generations
At least two large blocks of people will get hit if republicans succeed in privatizing Social Security: current beneficiaries and the current workforce.
As mentioned, the current working generation(s) are supporting current retirees. If the GOP kills Social Security and changes it to individual retirement accounts, the working generation will have an enormous burden. They have to keep the current retirees afloat while also paying directly into their own accounts.
People who are retired at the transition point will not suddenly get $250,000 to invest in the stock market. They will remain on the current Social Security system. Those working during the transition, however, cannot pay for the retirees and pay the full amount into their own investment accounts. That means cuts have to be made to the retirees – or it means raising taxes to keep them at the current levels.
… it's safe to assume republicans won't raise taxes on the rich.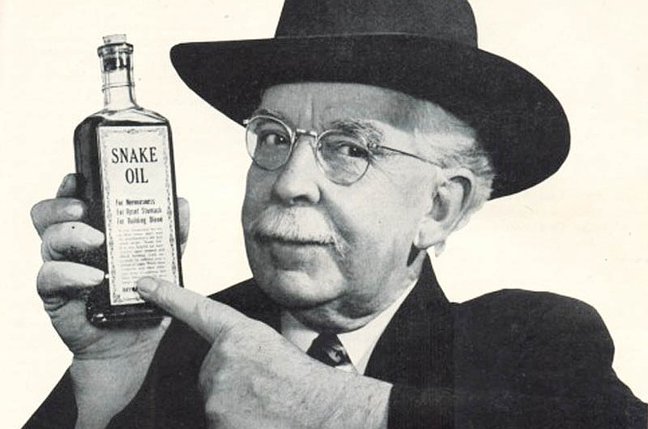 The cost estimate for the transition from Social Security to private investment accounts is 5 trillion dollars over a 20 year period. That money has to come from somewhere. It's either from cutting benefits or raising taxes. Most likely both. There is no magic money tree republicans can find to make that transition cost go away.
So the second question about privatizing Social Security: do you want to place a 5 trillion dollar burden on retirees and everyday working people, or should we try a different approach?
If you think that's an unfair burden, then you do not want to privatize Social Security. Call your congressperson.
When someone promises great wealth, absolute freedom, and super stock market returns… 99% of the time they're selling snake oil… especially if that person is a politician.
Social Security is bigger than you and it's bigger than me. Eliminating the social safety net isn't a question of the total amount of an individual's check – it's a question of what sort of country we want to be.
Advertisement