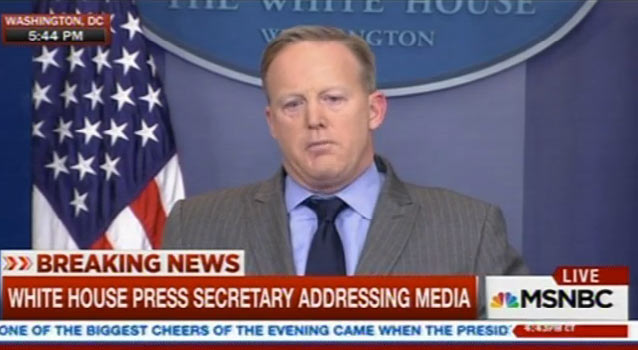 Across the globe, people marched in protest of Trump, and in solidarity with women, civil and religious rights.
In response to hundreds of thousands of people showing their displeasure, did the new White House Press Secretary, Sean Spicer, take to the podium to address our concerns?
No. He most certainly did not. The only reference Spitting Spicer made to global protests was to say they could not be accurately counted.
Rather than acknowledge the cultural divide between Trumpsters and the rest of the world, Donald Trump's White House totally ignored protesters and their issues. The White House Press Secretary complained about media coverage of Trump's inauguration attendance.
"Unfair coverage!" he spat from the podium.
Pictures were "deliberately framed to minimize enormous support… shameful and wrong!" he snarled in order to get his sound byte on Fox News to Trump's bobble head base.
Sean Spicer behaved like a whining child grabbing his ball and stomping home.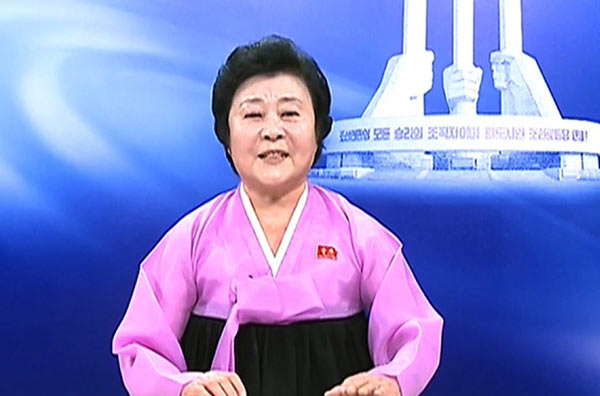 Sean Spicer behaved like the angry media arm of a dictatorship trying to redefine truth.
But why did Trump's White House focus on such trivial mattes? Because crowd size – like hand size – is apparently more important than public policy. It's clear that these sorts of Trump Tirades masquerading as press conferences – taking no questions – will be a regular fixture in the Trump Administration.
For Trump, it's about comb-overing his ego and keeping his base angry.
For Paul Ryan, he's grateful that such Trump Administration tirades distract the American mob, which lets him and his "unified republican government" gut Medicare, The ACA, and public education.
Possibly most troubling, however, was a hidden threat in Sean Spicer's "we're really popular" rant: he quickly weaved in that if the media doesn't treat them fairly (however Trump decides to define fair on any given day) the White House will "take his message directly to the people"…
… POLITUSIC's fear of Trump's state controlled media continues to grow. In his new America, truth is optional and Trump's base remains isolated in fear and hate.
Don't say we didn't tell you so.
Advertisement
Category:
Presidential
Published: by | Updated:
01-22-2017 08:26:53