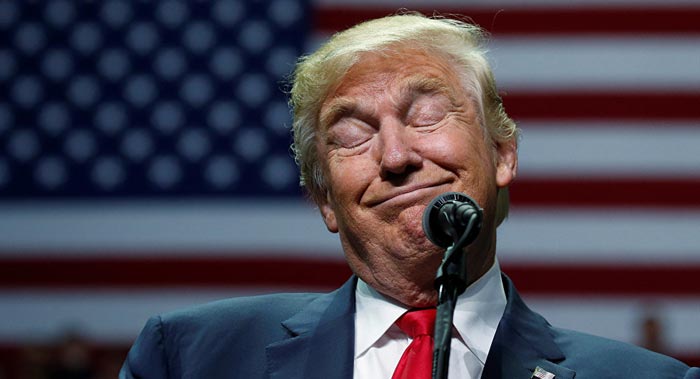 On the Road Again, President-elect Donald Trump is going on a victory tour.
He will be kicking off the "Neener Neener 2016" tour December 1st in Cincinnati at the US Bank arena.
Apparently, the man with the glass ego is tired of being stuck in his glass tower having nothing more important to do than prepare for running the United States.
Trump's transition team is calling it a "thank you tour". Donald Trump intends to show his appreciation for the people who voted against their own interests and put a billionaire in the Oval Office. (Given none of his policies will help anyone who makes less than $250,000 a year, showing his appreciation is about the best he can do.)
Time After Time he's modified campaign claims, so shoulders are shrugging as to which Donald will walk on stage Thursday night. Will we see campaign Trump who chants"lock her up" along with his rowdy crowds, or will we see overwhelmed post-election Trump who said he wanted leave that behind? Will we see campaign Trump who said build a wall and repeal Obamacare, or will we see post-election Trump who has already walked back his campaign promises?
What we do know is that Donald Trump has declared he wants to heal this country, and that's a promise we'd like to see him keep. Thursday night we'll have the opportunity to see just how serious he is. We're not betting on Donald taking the high road…
… but we are taking bets whether or not protesters will burn an American flag.
Advertisement