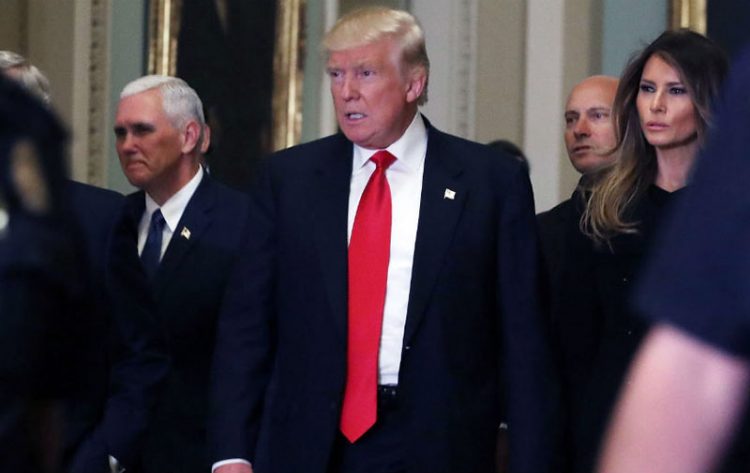 Complainer-In-Chief Donald Trump is not off to a good start. Regardless of political affiliation, we can concede that when a president-elect has to take to Twitter to defend the competency of his transition team – more than once – the road must be a little bumpy.
Many of us hoped Trump's Twitter tirades would stop after winning the presidency, but that doesn't appear to be the case, either. He's complained about everything from protests to Saturday Night Live; The New York Times to the cast of "overrated" Hamilton.
I can't think of another president-elect who complains so much, can you?
Boast, Shame, and Complain: Donald Trump's new slogan that expresses his unique style of American exceptionalism. I'm sure it'll look great on a hat.
Donald Trump's Conflict of Interests: Corrupt or Inept?
It's easier for liberals to write off Donald Trump's behavior to corruption because it gives us a bit of hope for the i-word once he's in office. Donald Trump might be a snake oil salesman, but I'm not sure he's smart enough to actually be corrupt. One needs a long attention span to pull off a con – Donald Trump has the attention span of a toy poodle.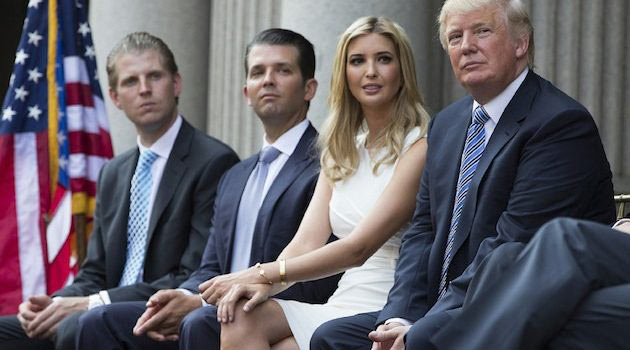 Left-leaning media is having a field day with conflicts of interest stories. Donald Trump's kids will take over his business – no blind trust – and gold bracelet guru Ivanka has been at her father's side when she should have been outside the building.
The Complainer-In-Chief also decided to take some time off from presidential preparation to meet with his business partners from India. Once again setting an American first, Donald Trump becomes the first president-elect to work on his own business affairs after getting elected to office.
Those choices were wrong. They're all things that should not have happened… but I don't think Donald Trump knows that.
Many have accused Donald Trump of having a keen lack of curiosity – which he demonstrated during his first White House visit and didn't even know the scope of the job. That lack of interest in anything other than himself points to ineptitude due to ignorance, whereas corruption requires actual knowledge that the action being taken is wrong… I just don't think he knows.
I don't think he understands.
The complicated question for democrats is: do we really want him to learn?
Advertisement
Category:
Presidential
Published: by | Updated:
11-21-2016 07:48:46