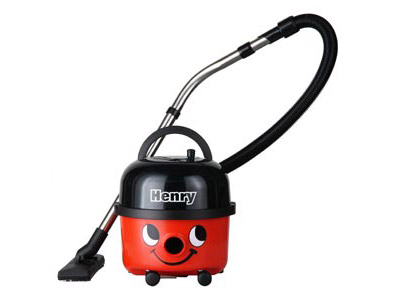 Buying the best vacuum cleaner is important. I have a family member who has two dogs, one Eats-Doritos-While-Walking husband, and 7 vacuum cleaners to deal with the aftermath. Vacuum cleaner reviews have always been an important part of our family Christmas shopping procedure. We've actually argued about canister vs. upright vacuum cleaners and bagged vs bagless vacuum cleaners during Thanksgiving dinner… vacuum comparisons are serious business in our family. So lets list some good vacuum cleaners in hopes that, in the future, we won't have to own 7 different types fit every cleaning occasion.
Compare Upright Vacuum Cleaners
Vacuum cleaners with bags make me angry, but truth is, they perform better. Even the celebrity vacuum Dyson consistently gets lower ratings than the "old-school" bag-style vacuum cleaners. This is particularly true if you have an allergy issue and want to make sure you get the best HEPA filter options to keep your indoor air clean. The bag vacuums don't look like they're from space like their dressed-up counterparts, but they still work the best. When comparing upright vacuum cleaners weight is also just as important as how well it cleans, especially if you have stairs and a lot of corners to work around.
What to look for in upright vacuums: profile height (can it fit under your furniture), maneuverability (if you have a complicated home; lots of furniture to run around, then this is more important), suction power, weight, and accessories.
Upright vs. Canister Vacuum Cleaners
Canister vacuum cleaners take a little longer to get ready when you start cleaning. Uprights you can basically pull out of the closet, plug in and go. On the other hand, canister vacuums can store more easily in nooks because the total volume isn't ridged.
Canister vacuum design lend themselves to a sealed design (better for allergy sufferers who are looking for the best HEPA filtering you can get).
Not all canister vacuums have rotating brushes, and are therefore not universally as good at cleaning thicker carpets.
Upright vacuums tend to be heavier than canister vacuums.
Who wins the upright vs. canister vacuum debate? It depends. ;) If your house is complicated: lots of corners, lots of furniture, etc., then a canister vacuum might be easier for you (and if you like to listen to music while cleaning, they're generally quieter than upright). While dragging the unit around corners might be a bit annoying, the lighter wand and lower profile is better at getting around corners and into tight spaces.
If, on the other hand, your house is more open, the an upright tends to be a good choice because they tend to have a wider cleaning path so you can get the chore done more easily – house layouts like that are more like mowing the lawn than vacuuming.
Bag vs. Bagless Vacuums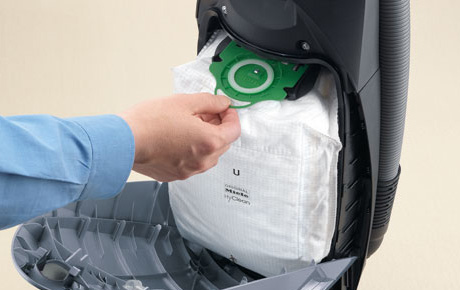 Deciding between a bag or bagless vacuum cleaner is a matter of how you perceive ease of use and "how clean is clean". First, however, as mentioned above, bag systems are better for air quality, especially canister vacuums. If that is your priority, then the decision is made: canister vacuum with a bag.
The ease of use for bagless vacuums is somewhat deceptive in that one must remember that filters need to be cleaned, and the bins must be dumped. WIth bag vacuums you just throw out the old and put in a new one. Bagless vacuums need to be dumped (… then watch the micro-dust fly into the air and back into your house… that's what I meant by "how clean is clean"). While many vacuum filters these days can be washed, you still need to plan on getting them replaced on a regular basis.
Bag vs. bagless vacuums… If you don't clean and replace filters in bagless you loose a lot of power and the vacuum can overheat… the same if you don't throw away a full bag. Given that, bag vs. bagless depends on how you define "clean". Do you want the smallest particles captured and out of the house, or just the big stuff and pet hair, then you don't mind the smaller particles might sneaking by every time you dump the bin and clean the filter(s).
Compare Canister Vacuum Cleaners
Canister vacuum cleaners allow you more room to move within the length of the hose. Of course, you need to drag the canister along with you, but in the end, you're moving around a lot less weight since you're not having to push the entire machine back and forth. Moreover, the heads are always much smaller so you can get into more places with a canister vacuum vs. an upright vacuum.
For some in-depth vacuum cleaner reviews, we turned to AlergyBuyersClub who spent a lot of time reviewing vacuum cleaners based on features and function, "In summary, we rate the Miele Capricorn as the best canister vacuum, followed closely by the Sebo D4. The SEBO X4 is our top upright vacuum cleaner. For bare floors, an excellent buy is the Electrolux Ergospace canister vacuum cleaner."
Advertisement
Category:
Random Topics
Published: by | Updated:
08-03-2014 09:45:43