PREFACE: "Party of emotion" is
 credited to commentary seen with Jonathan Capehart, and "Gravity of Discontent" to Thomas Frank within the same scenery. While it's doubtful I'll add qualitatively to their comments on the matter, here at least, I'm not required to behave myself as they do, so this can potentially be… more.
---
Flames of Emotion Require Fuel and Constant Stoking, Poking.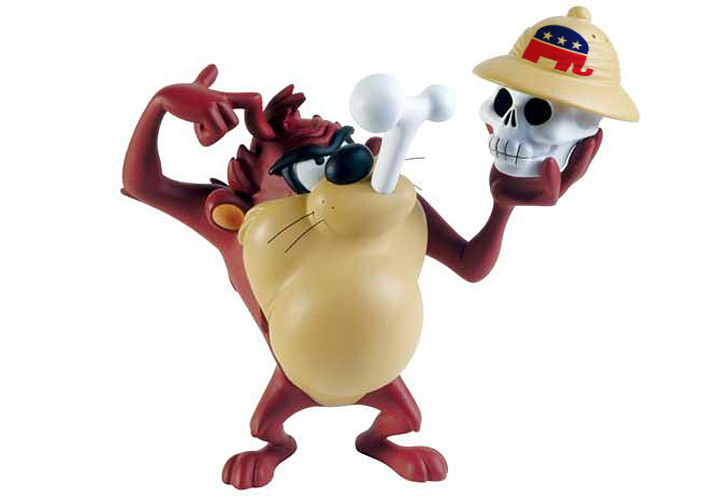 Every election in modern American politics begins with, "A republican, a democrat, Darwin and Dr. Phil walk into a bar…"
The punchline depends on the state.
Politics without sex requires policymaking to stay alive. When a political party can't move meaningful policy it's forced to give its base a good poke on a regular basis to keep the marriage interesting. Subcommittee members without a scandal to hammer don't have a white hat to wave, and so the credits roll on their tenures. A Fire dies if it's not stoked and given fuel… this is Caveman 101 stuff. (In Caveman 201 we learn about conformity through clothing. 300-level cave painting is reserved for post-graduates.) In short, the GOP has a cave problem. They only have one fire: the rabid republican base – and currently, the Republican Party has no means to spark a fire in any other cave.
When a political party like the GOP is entirely driven by emotion and the discontent of its voter base, it's impossible to create policy – let alone promote an agenda that can unite or motivate across thin political threads holding together all the factions. The only tool republican marketing strategists possess to bind the voters into a lever-pulling whole is negative emotion: frustration, discontent, and loss of childhood security. The only action republican politicians can take to win elections, then, is to keep the rowdy fire burning inside and around the republican base (Benghazi!, Benghazi!, Benghazi!) – at least until such time as they figure out how to ignite another fire elsewhere.
Discontent Motivates and Unites a Crowd. Satisfaction Keeps People Quiet.
Emotion can win an election, but it's far more efficient at forcing a loss of an election. Hope and happiness (or hope for happiness, which is the best most people in this world ever get) keeps a person and family alive. But fear, anger, and hate of something "Other" are what create and sustain a larger society. The current manifestation of the Republican Party is a party of emotion because it has to be – it's the only way to keep the base inside the wall. Every scandal, every negative slogan, every paranoid theory of the destruction of America is just Another Brick In The Wall.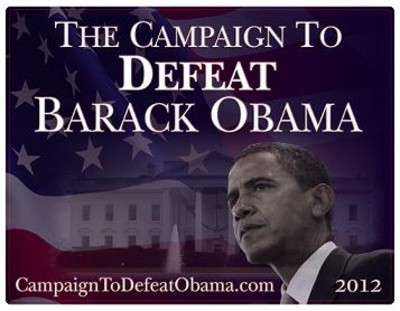 In general, people vote against something more than they vote for the opposite; especially in politics. The 2012 election wasn't Vote for Romey, it was Defeat Obama. The 2014 mid-term election is not Vote for ___ in 2014, it's Repeal Obamacare (and for some within the far right wing, impeach Obama for treason). Down deep where only cloudy men travel, the Southern Strategy Madmen of the GOP knew this equation. It's at that point when this most recent cycle of "against" rather than "for" politics began; re-splitting North against South, City against Country.
The GOP cannot allow its base to ever be satisfied. Satisfaction turns into complacency which breeds apathy. If they are, then there's nothing to vote against. The wildfire anger against… everything… within the republican base is the only thing holding the party together.
I'm pretty darn certain most people don't know what they mean when they shout "States Rights!" into a Fox News camera. Mr. Bundy sure was confused. It's better that way for the GOP when it lacks any coherent policy. Lord knows the sneakiest among us learned long ago that it's more effective to get the crowd to hate and fear a myth they cannot understand than it is to hate a fact they do.
Facts are wicked dangerous to maintaining an emotional base inside a political party. The Republican Party is one of emotion because that election strategy is effective, easy to manipulate… and it's the only thing they have anymore that binds its many factions. We're all curious to see what's at the end of that road.
The mere… status… or maybe state… of not understanding a thing throws Fear onto the fire. With that, the crowd gets even more pissed off because they're so gosh darn afraid – half of whom don't even know why.
The Wall

A person usually runs in fear, people usually attack. "Burn that witch! Slash that harlot! Kill those pagans! Crucify that Jew!" Every culture has its own Great Wall (or information bubble); much of the time we simply can't see it, or what it's keeping enclosed. We trust our ideological walls so we don't want to see what's outside. That's the whole point.
Kids don't hope for Santa, they fear not getting a new skateboard if He senses bad behavior. People don't want to pay for commodities, they don't want to get arrested if they don't. People don't want to go to heaven, they want to avoid hell. People don't want the answers that reside outside The Wall, they don't want to be afraid the unknown. Fear is the boundary of the Republican Party. Frustration is the GOP's only commodity. Discontent the only commonality. Thin threads that require a very, very strong wall to keep them corralled.
What the GOP base is feeling is fundamentally the same, "What exists outside the boundaries of what I know?" emptiness we all have in our guts any moment we're not distracted by sex or food. (And maybe Crime Drama… and kittens on youtube.) The Wall keeps The Cogs of society functioning. Differences between societies depend almost wholly on how they answer the "What's outside?" question to their people. Their Wall. To maintain the boundaries of Republicanland, New and Different must not only stay outside that which its citizens understand, but the Madmen need to constantly inject more questions to keep the mortar strong… "I'm just asking questions… the American people deserve Answers!"
The slight of hand of which Republicanland council members are master magicians is asking questions that cannot be answered. That keeps citizens inside the boundaries, because that which is outside – Other – becomes totally unknowable and therefore terrifying (beyond understanding and therefore belief). Be it a social group, a village, nation, or empire: those who control the definition of "The Other" always wield the most power in a group. Junior High: "He's a geek and a loser." High School: "She's a total slut." Republicanland: "He's a muslim and not a real American." The person making those statements with the most vigor is always the one being followed by the mob.
Social Gravity and Socialized Emotion.
It's a funny thing, gravity. The gravity of a friend, a lover, a leader or group. Generally we're pulled toward (or into) something because we believe it will make our lives better. Easier. Hope for happiness. (Or at least, not more pain. At least not hell. Wake up in the morning and not feel so damn tired for once. Most of us don't ask for much.)
In order to understand gravity within a social or political context, we cannot view it as being independent of fervor and humanity's tendency to overreact. The spiraling nature of social gravity relies on the subjective mass of crowds to build its momentum. It's not a force in and of itself like regular gravity and all that science-y stuff. If it wasn't in our nature to ever-increasingly freak out when the act of "freaking" is buttressed by a crowd standing behind us shouting "Yar! Yarr!!" following every stabbing, bumper-sticker-worthy accusation – then there would be no such thing as social gravity. Humans cringe at cannibalism, but in that way we feed off each other more than any other Animal. Emotion stampedes.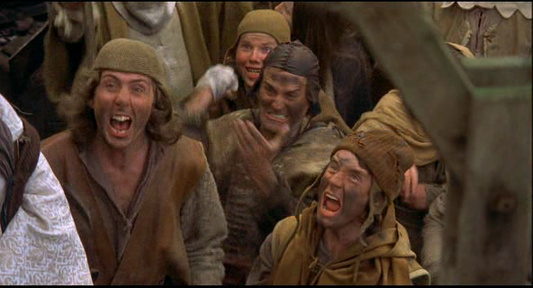 Social gravity on its own is not a force. Yes, some socialized feelings demonstrate "more" gravity than others (hate is a better motivator than happiness), but discontent or fear or hate by themselves aren't a force. Hate and fear need to be mixed with the right sort of crowd to create gravity. Some crowds give it great weight, others only some. Socialized emotions create an energy that yet lacks direction or action. How the energy is transmitted and the form it takes is a choice of people. People decide how strongly to be attracted to it, if to join or fight it, and how to use it. Social energy needs the wacky tendencies of human beings to become a force. That's where the Republican Party of Emotion comes into play: the GOP made the social emotion decision on behalf of its base long ago.
To Be Or Not To Be Angry As Hell.
Some people glow. Ever notice that? They make me jealous. Other people seem to be dark or clouded. To an extent, each of us get to chose if we glow or cloud on any given day. We choose to be mostly optimistic or pessimistic. Choose mostly jovial or angry. There are always outside factors, but regardless of your religion we all believe in free will to a controllable extent.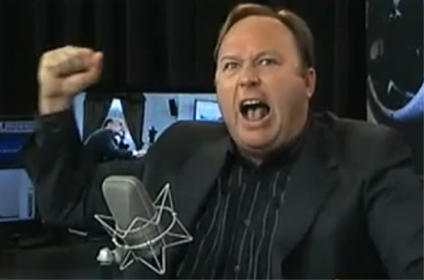 The Republican Party, with or without consulting their base on the matter, decided that their voter base should be angry, clouded, and pessimistic. It was the straightest line to win elections. All GOP marketing and election strategies prove this point beyond a shadow of a cloud of a doubt. The GOP marketing messages lack any sense of hope. They only show thunder and lightning if the other side wins. These "social messages" (since most are now aired by super pacs) are designed to keep the republican base in check, while simultaneously creating the emotion required to make people blame their discontent on whomever Alex Jones, Hannity, or O'Reily tell them.
The Perfect Goal For Never-Ending Voter Discontent: Bring Back The Past.
Damn brilliant those cloud men strategists are. What's the one thing that's impossible to achieve (without a Tardis)? The Past. The storied, comfortable, perfect past that is, effectively, childhood. That brief time when we all felt everything was OK and safe like bleached white sheets. It's impossible to bring back that feeling, so forever discontented the Republican Base shall be. Brilliant party-wide election strategy. Evil… but brilliant.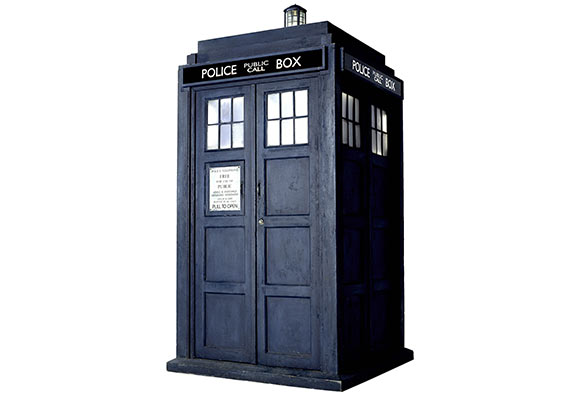 The feeling the Tea Party has in its gut is not really burning, it's missing and loss. They're not longing for a time that's "pre-Obama America" – they miss their childhood. We all want that back. The most rabid tea partiers are just a bit confused about what it was, exactly, that forced them to become grown ups. It wasn't Obama (…but then again… who knows? Everything is the President's fault in Republicanland.)
"Restore America" is nothing more than, "I want the comfort of my childhood back". The GOP cloud makers managed to harness that feeling to win elections.
Restore America!
"Restore America!!" … Twin bumper stickers on a car in front of mine demanded that of me the other day. (They gave a similar lasting impression as the somewhat aggressive, "JESUS LOVES YOU!!!!" sign that rises a few blocks from where I live every few days – all caps and 4 exclamation marks. No joke. I always feel accosted whenever I drive past that one. "OK!!!! THANK YOU FOR THAT INFORMATION!!!!" I feel like yelling back at the giant post-holer planted sign…
… no one likes being yelled at.)
Unfortunately, I haven't been able to chat with many of these proud Tea Party people who believe America needs restoration. I try. All I get in return are bumper sticker slogans and campfire stories. Do they think America has rusted? Sat in the sun too long? Maybe the paint has chipped, or America needs a tune up (where's Detroit when you need it, eh?) – and for reasons such as these I assume they wish with all their might that America be… restored.
It's a funny choice of words, really, Restore. It makes me think of a fresh coat of paint. Putting something new over an old and tired, yet still strong foundation. I'm pretty sure that's not how they see it, though. They want the past to be again. I always thought that word was Rewind.
Like Two Cars Passing In The Night.
Some people sure are angry about the rust and chipped paint on America, aren't they? "Restore America!" they shout. "To What, Exactly!?!" my bumper sticker shouts back. My town is funny that way: lots of different people with lots of different social and political views all smashed together on lots with sliver views of the same ocean.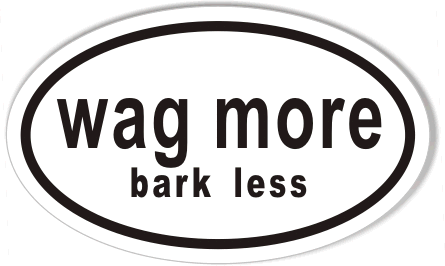 None of us ever get out of our cars, though. We just drive up and down Grand Avenue and let the bumper stickers do the protesting. It's one of the quirky places in America where on Memorial Day you can be at a stop light with a truck (rusted) sporting a giant confederate flag, idling next to a VW bus (restored) framing a Coexist sticker, and behind them a 10-year old Mazda with a Got Facts sticker taped to its window choking on both their exhaust fumes. (Later in the day we'll all be in the same express checkout line at Vons – discount card at the ready – glazed-over-eyes-watching whichever drink item helps us get through the week as it inches its way along the checkout treadmill.)
Behind us somewhere – a few blocks away – are 27 babyboomers decked out in the most fashionable cycling outfits praying for a tailwind. (They're heading for Trader Joe's, and tend to travel in packs. At least in my town. They remind me of pre-schoolers on a field trip holding hands while crossing the street: one long line filled with hope.)
So darn angry. And confused. And scared. All of us. Destroy. Restore. Fight. Defend. Not Real. American. Funny words and short sentences. All demanding. (!!!!) If the angry mob would stop shouting all the time and tell me what they really want, then I'd be happy to help out. I'm pretty good with tools and a paint brush. Don't own a post holer, though. That probably makes me un-American in some circles.
… alas… I didn't contribute very much to the Party of Emotion and Gravity of Discontent. Those two guys are a lot smarter than I am, anyway. To the angry within the GOP: try not to let yourselves get too angry, OK? Too much of that nonsense and it'll be all you ever have. You'll forget how to ignite another fire anywhere else… one wonders if for many it's already too late.
Advertisement