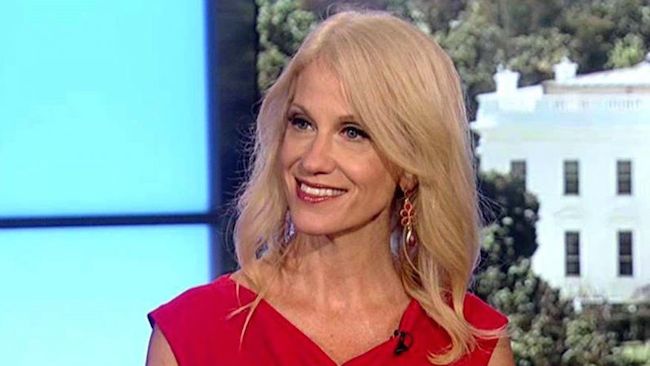 While Americans wrestled with the reality of Sean "Spitting" Spicer as White House Press Secretary, presidential advisor Kellyanne Conway came to his defense.
Sean Spicer's January 21st press briefing ignored worldwide protests, and instead focussed on Trump's inauguration crowd size. He angrily spat numbers and details that were easily verifiable – and were down-right false. What Sean Spicer told the White House press core was not true. From magnetometers to DC metro numbers – it was not true.
January 22nd on Meet The Press, Chuck Todd asked Kellyanne Conway about these blatant falsehoods. Her response:
You're saying it's a falsehood and Sean Spicer, our press secretary, gave alternative facts to that.
Alternative facts – and said with a straight face, no less. Welcome to Trump's America.
Kellyanne Conway is a smart person; deep down she must know that the spin she offers is outrageous. I don't know to whom Kellyanne Conway sold her soul, but one hopes she got top dollar.
Advertisement
Category:
The Best
Published: by | Updated:
01-22-2017 15:04:56